Thanks for visiting our site
The Superior Real Estate Group's number one priority is to provide our customers with the highest level of service and support in setting their real estate goals and satisfying their objectives based on a philosophy of integrity, professionalism, hard work and innovative thinking.

Our mission is to provide the best real estate service to the public. Our goal is to be the best real estate agent our clients have ever worked with. We want to ensure that all people who deal with us know that they are in the capable hands of a first rate professional real estate firm.

To service the public best we must attract the best salespeople. We do this by providing them with the best training and sales aides and providing the best administrative support systems. We will continually strive to be a company that demonstrates knowledge, up to date technical products and services and genuine concern for the well being of all people who we do business with.

Please feel free to contact Superior Real Estate Group for real estate information or advice. We're easy to reach by phone, fax, email and in person.
Here are some tips before you buy your first property, or do your first analysis, determine what you expect...
Financing a home
Buying a home can seem a little overwhelming. But at Superior Real Estate Group, We will make the whole process easier-every step of the way. Deciding on your first home purchase is one of the biggest financial decisions you'll ever make. How much to borrow and determining all the costs associated with your home loan may seem a little overwhelming, but with a little understating, you will confidently make the right move. Getting pre-qualified and knowing your options are your first steps. We will help you determine the down payment that is best for you and insure your home is covered.

Getting Started
We listen carefully to what you need and want in a home.
We help you determine the price range you can afford.
House Hunting
Our worksheets make it easy for you to compare homes you visit-and keep track of the little details that can make a big difference.
Once you've selected your home, We can help you with the details. If you need help finding a home, please contact our Superior Real Esatate Group. We'll use all of my resources to find any/all homes meeting your specific criteria.
One call does it all. We'll provide information and arrange a showing appointment for any property currently listed for sale.
Financing
We assist you in choosing financing and estimate your closing costs and monthly payments.
We guide you through the home financing process, from mortgage loan application through closing.
Escrow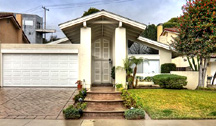 | | |
| --- | --- |
| | Friendly and courteous service |
| | Processing and closing the "difficult" transactions |
| | Flexible sign-up hours |
| | Competitive fees |
| | Messenger service |
Tips for buying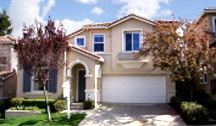 We can provide detailed information on most any property currently listed for sale - whether it's listed by Superior Real Estate Group or another real estate company.

If you see a for sale sign or an ad in the news-paper that interests you, We have access to all the data. So, call us for all the details:
| | | |
| --- | --- | --- |
| | The Listing Price | |
| | The Description | |
| | The Special Features | |
| | The Financing Terms | |
We'll even arrange a showing appointment at your convenience.

Call us first for all your home finding and financing needs. And, remember, if you need help finding that home, contact Superior Real Estate Group for real estate information or advice.
Tips for selling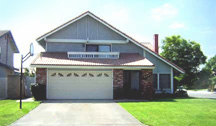 You have probably heard how important first impressions can be. But did you know that within 15 seconds a buyer has already developed an opinion of your property? This is why establishing the right first impression is critical to achieving a successful sale. The following is an outline of those elements which create the overall first impression, including suggestions on how to make sure the buyer reacts as favorably as possible.

Exterior
Interior
Does your yard look well maintained?
Are there any signs of insects or rodents?
Are the trees and bushes trimmed?
Is your basement/attic organized?
Is your lawn mowed and edged?
Are they well lit and clean?
Is your lawn free of weeds?
Is your fireplace clean?
Does your house need painting?
Is the fireplace screen in good shape?
Are the decks and patios clean?
Are any window screens bent?
Are there any holes or cracks?
Do all the windows open and close easily?
Are your walks and porches clean and in good repair?
Are all drapes, shutters or shades clean and working properly?
Is the paint in good condition?
The Model Home Effect

The best way to make a buyer "feel at home" is to create an environment similar to that found in a model home. Obviously, you cannot recreate the feeling of a perfect display home without starting from scratch, but there are some valuable techniques to be learned.

When walking into a model home you will notice several key points.
The environment is neutral.
The colors and interior decorating accent the home's features.
The smell is new and clean.
The sound is either quiet or enhanced by subtle background music.
All details are looked after from the manicuring of the lawn to a floral arrangement in the entry.